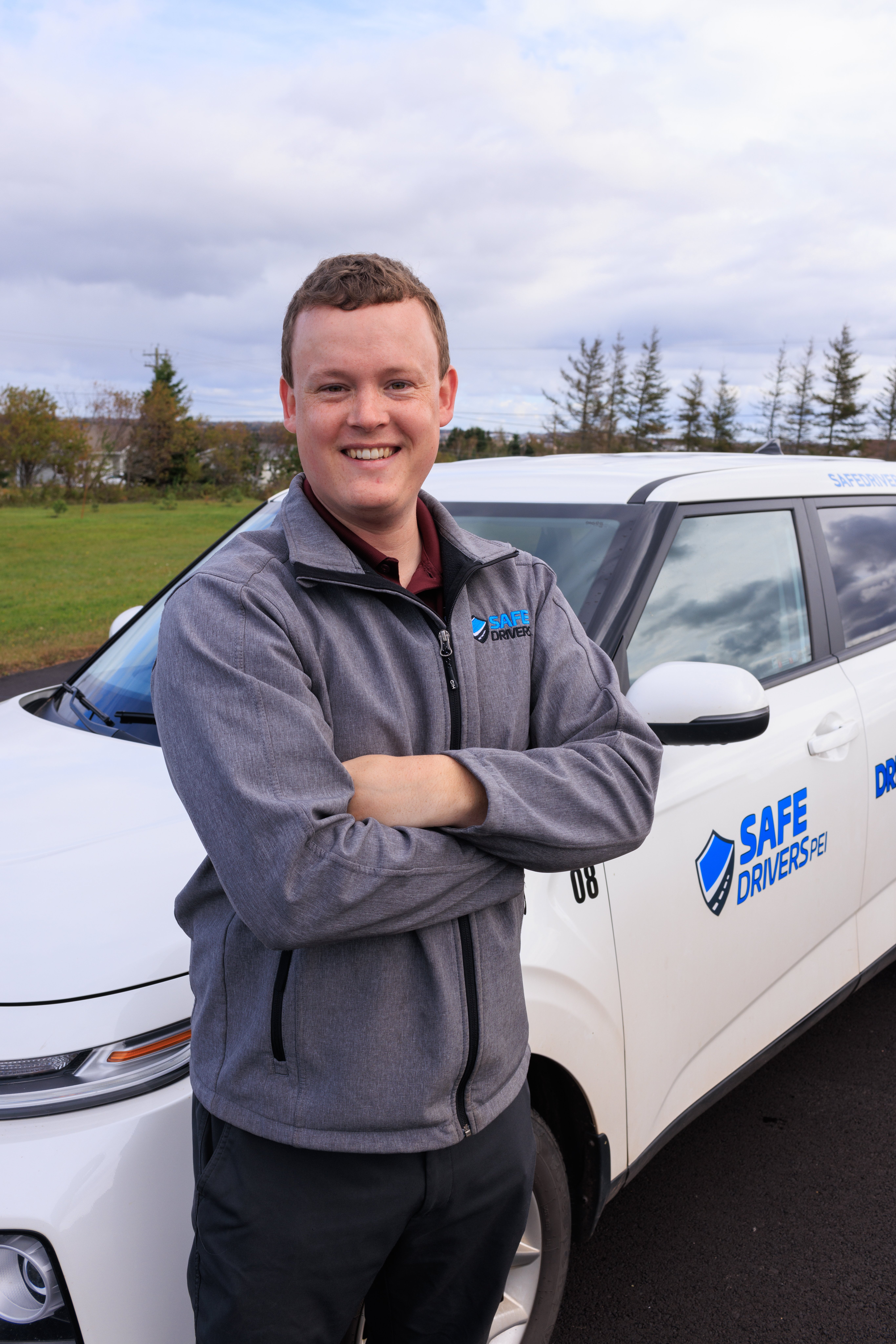 Eric has been a certified driving instructor since 2016, and the General Manager of Safe Drivers PEI since 2019. After graduating from Three Oaks Senior High School in Summerside, Eric completed a diploma in business management at Holland College. In subsequent years, Eric completed both a bachelor's and master's degree in business administration at the University of Prince Edward Island (BBST, MBA).
Eric is also a commissioned officer (Captain) in the Canadian Armed forces, and is the Commanding Officer (CO) of 60 Squadron Royal Canadian Air Cadets in Charlottetown.
Eric lives in Cornwall, PE, with his wife and 3 children. However, you will find Eric all over Prince Edward Island as he regularly travels to all the different locations Safe Drivers PEI serves!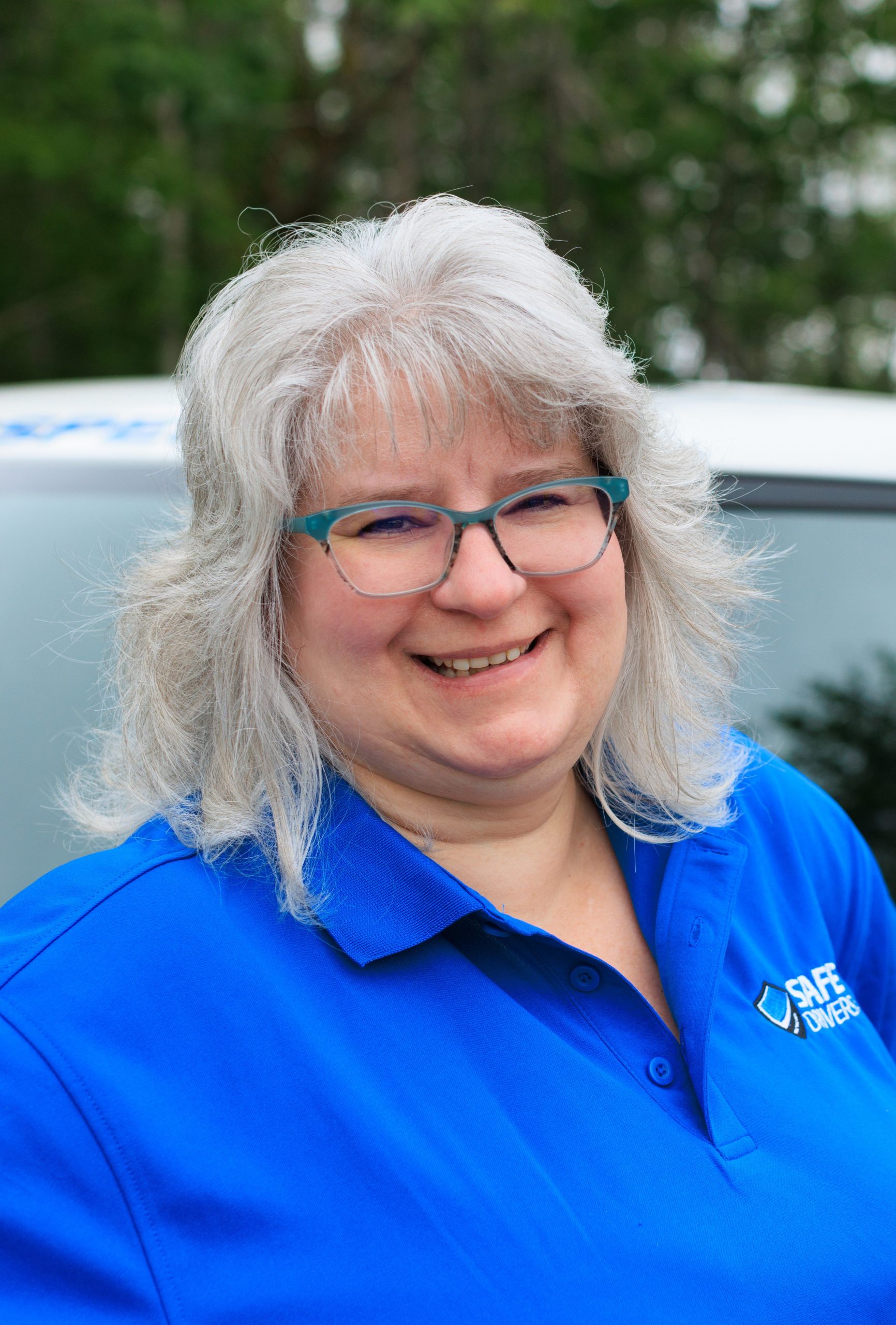 Tania has been with Safe Drivers PEI since 2021 and has been the Administration Manager since early 2022. Tania completed the Administrative Assistant program with Career Skills in 1999 and has worked in a variety of administrative roles since.
Tania lives in Cape Traverse, PE with her husband Stephen. Together they have 4 daughters, 10 grandchildren, and 1 great grandson. When Tania is not at her desk responding to the many phone calls and emails we receive each week, you may find her working with her online coaching business, reading a book, travelling, or just spending some time with her family.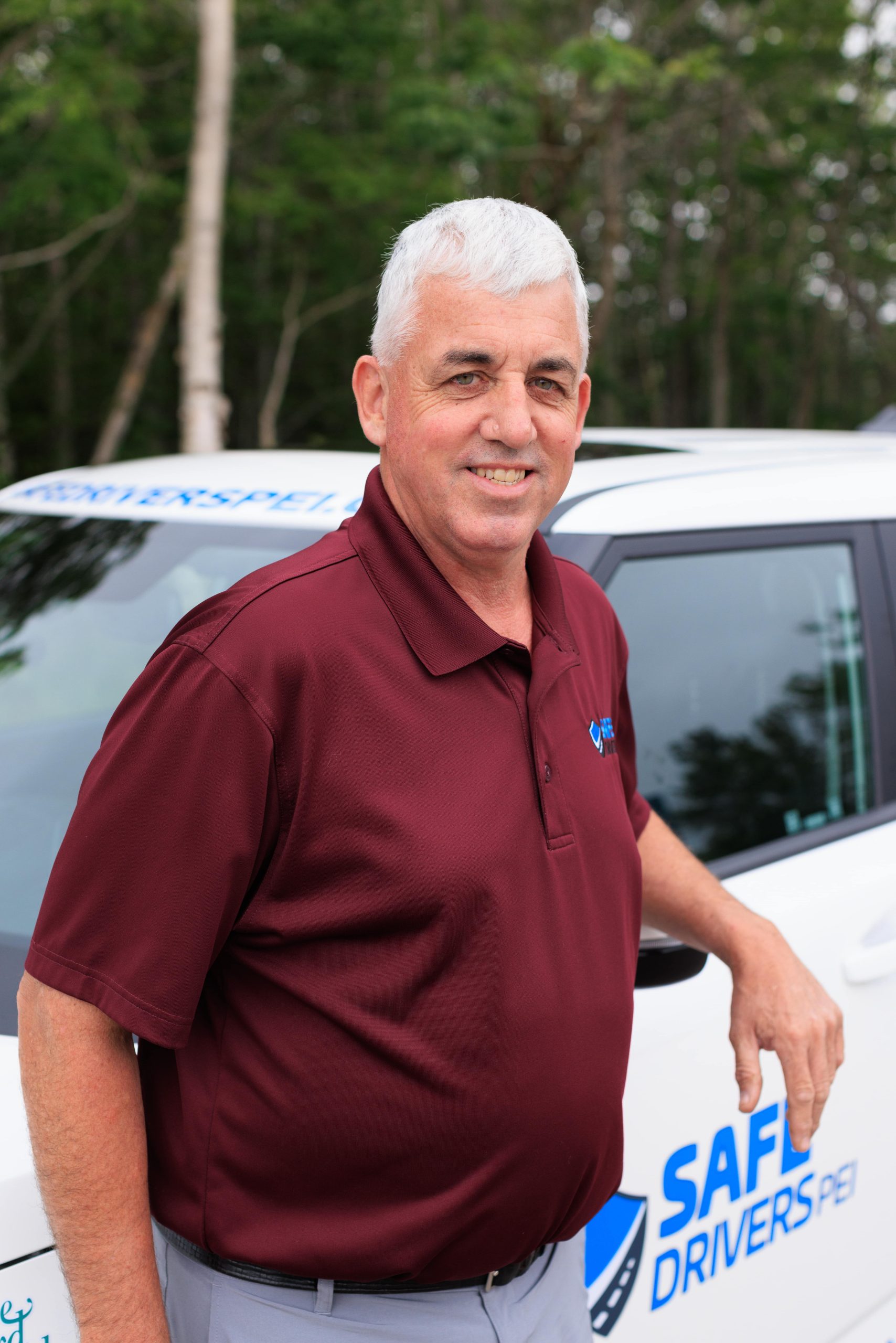 In 2003, Stewart founded Safe Drivers PEI and began operating in the greater Summerside area. After 'retiring' in 2020, Stewart has stepped away from day-to-day operations, however, remains an active contributor to the driver training industry in PEI.
Stewart lives in Kensington, PE, with his wife Barbara, and enjoys spending time on his boat or working on his various side projects.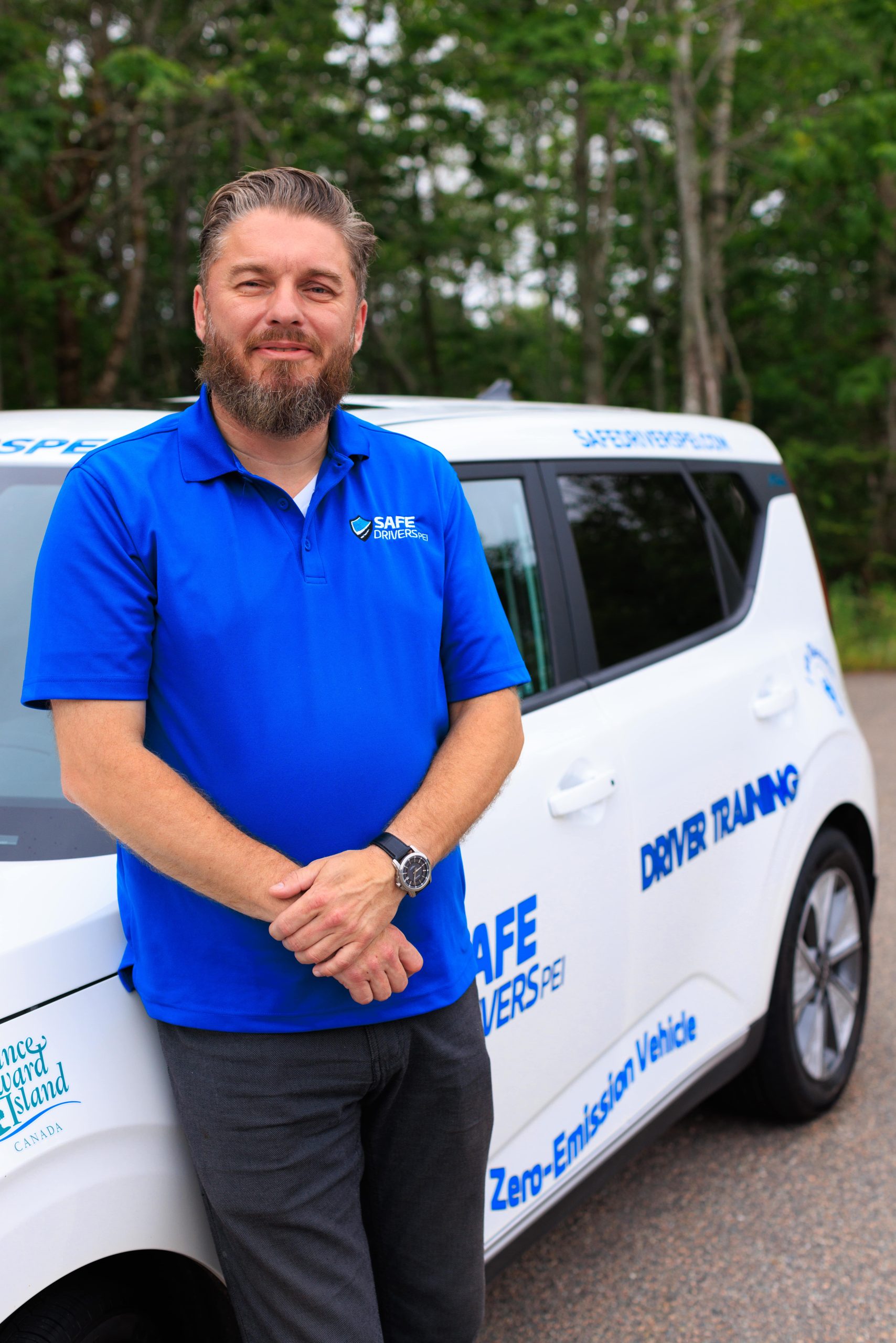 Driving Instructor – Charlottetown & Greater Area
An honourary islander, Blaine moved to PEI over 25 years ago from a small town in Newfoundland to attend the University of Prince Edward Island (BA, BSc). Over the past 20 years Blaine has worked across sectors including social services, sciences, and the medical sector. Blaine joined the Safe Drivers PEI team in 2020 and is a certified instructor both in-car and in-classroom.
Blaine enjoys staying busy and when not teaching students and enjoys working with Maritime Bus and the Public Schools Branch as a bus driver. When asked about what he does in his spare time, Blaine replied "SPARE TIME?!". However, we do know that when he is not behind the wheel of a vehicle or in a classroom, Blaine loves spending time with his family!"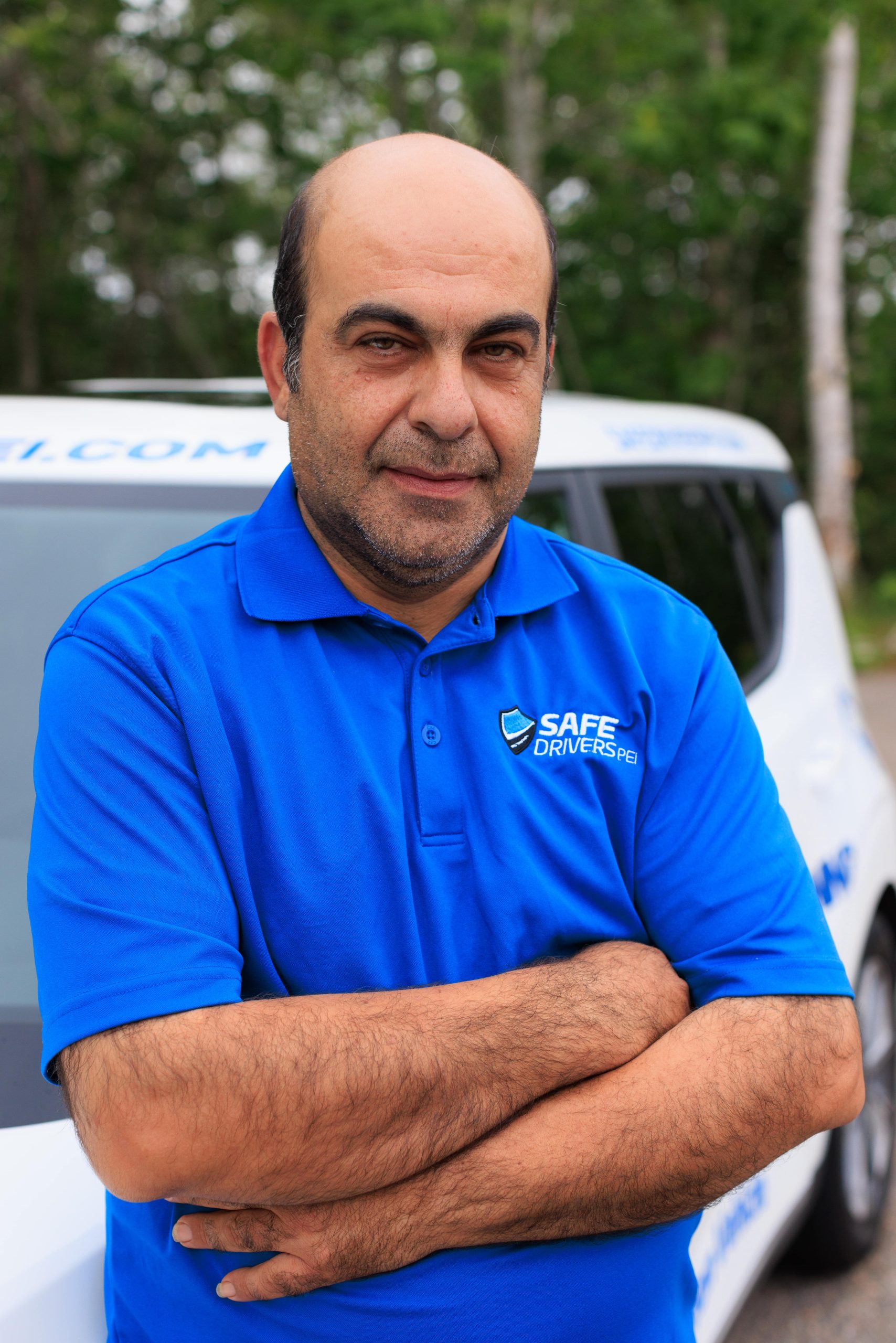 Driving Instructor – Charlottetown & Greater Area
Originally from Syria, Wisam and his family moved to PEI in 2016. After moving to the island, his family fell in love with PEI and have stayed here ever since! While obtaining his Canadian driver's license following his move to PEI in 2016, Wisam was intrigued by all the differences between the Syrian and Canadian highway transportation systems (HTS), which led Wisam to study the Canadian HTS and Prince Edward Island Highway Traffic Act carefully.
A driving instructor since 2020, Wisam enjoys teaching newcomers and new drivers alike! When not conducting driver training, you may find Wisam working as a translator for the Immigrant & Refugee Services Association (IRSA) PEI. Outside of work, Wisam enjoys watching his son's soccer games and relaxing with his family. Wisam lives in the Charlottetown area with his wife and two sons.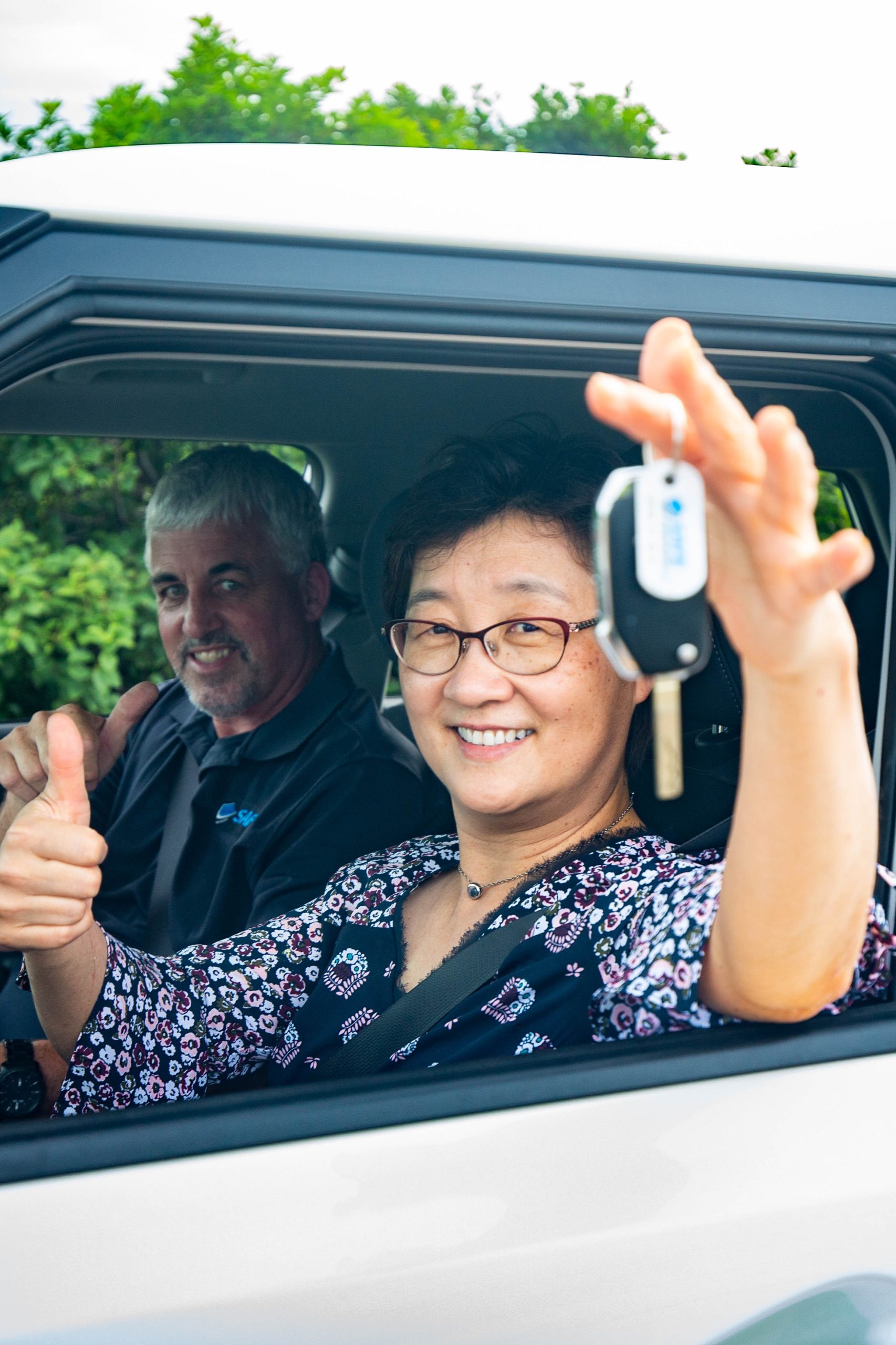 Driving Instructor – Charlottetown & Greater Area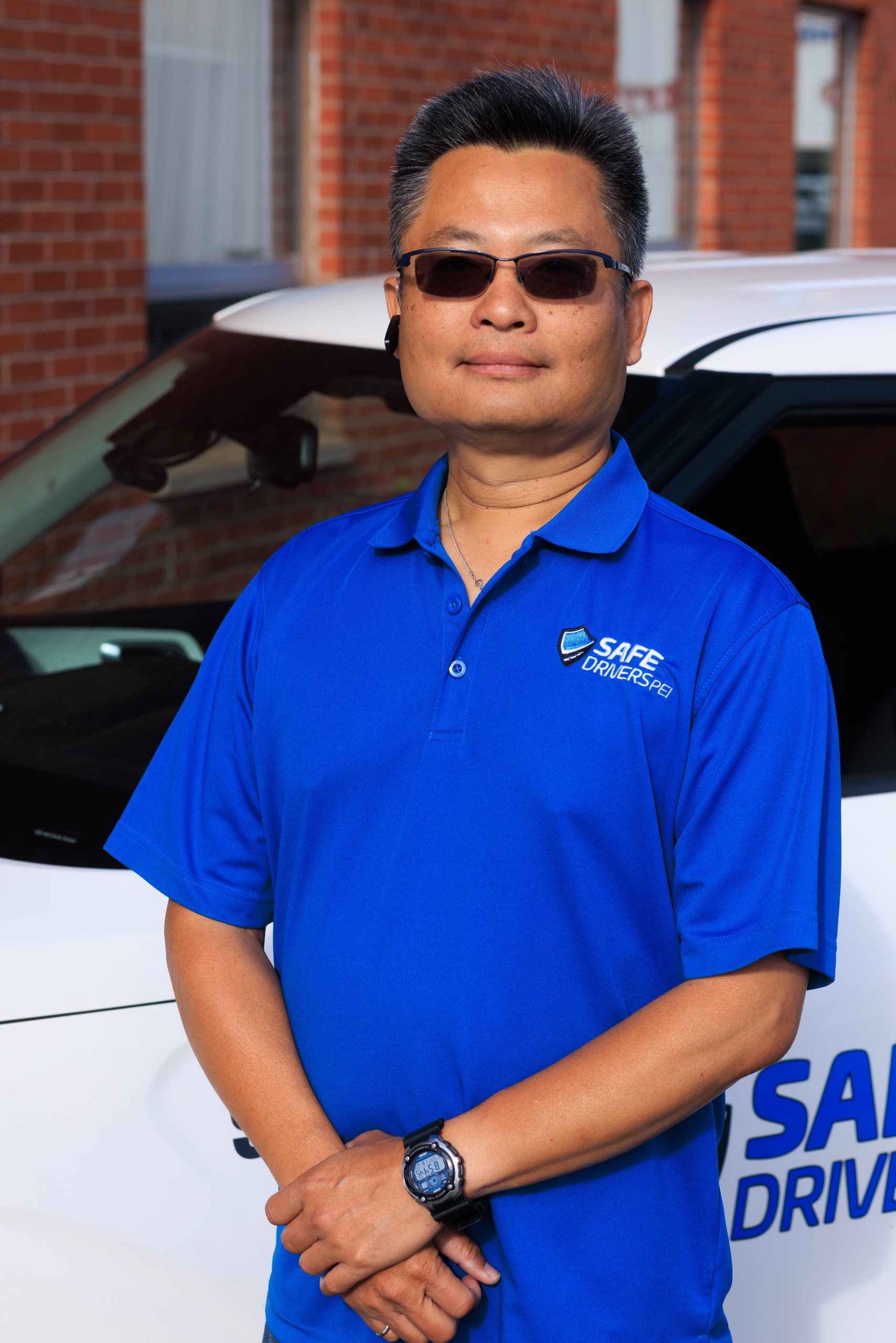 Driving Instructor – Charlottetown & Greater Area
Decades before immigrating to Canada, Danny completed undergraduate studies at the University of Regina. Following a 30-year career in Hong Kong, Danny moved to PEI with his family in 2013, later becoming a proud Canadian citizen in 2018. Since moving to PEI, Danny has taught hundreds upon hundreds of new drivers, and volunteered many hours with organizations such as Citizens on Patrol, St John Ambulance, and the Immigrant & Refugee Association of PEI.
Danny teaches students how to drive because he enjoys the unique challenges it presents, and loves helping students gain their confidence behind the wheel. When not in a 'Safe Drivers' car, you may find Danny in the greater Charlottetown area selling houses or managing real estate portfolios. Danny lives in the Cornwall area with his wife Yuzhu and son Ty.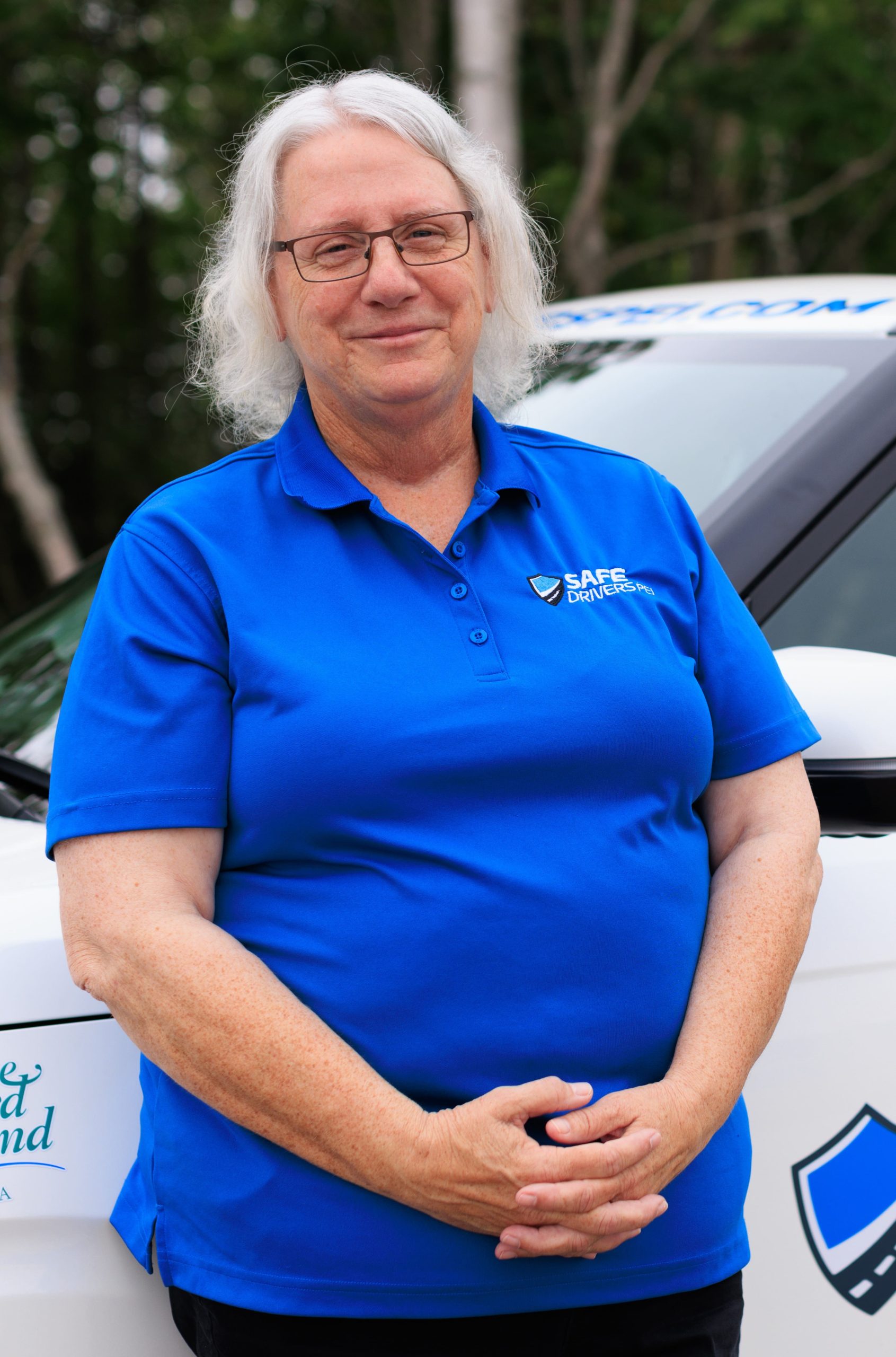 Driving Instructor – Charlottetown & Greater Area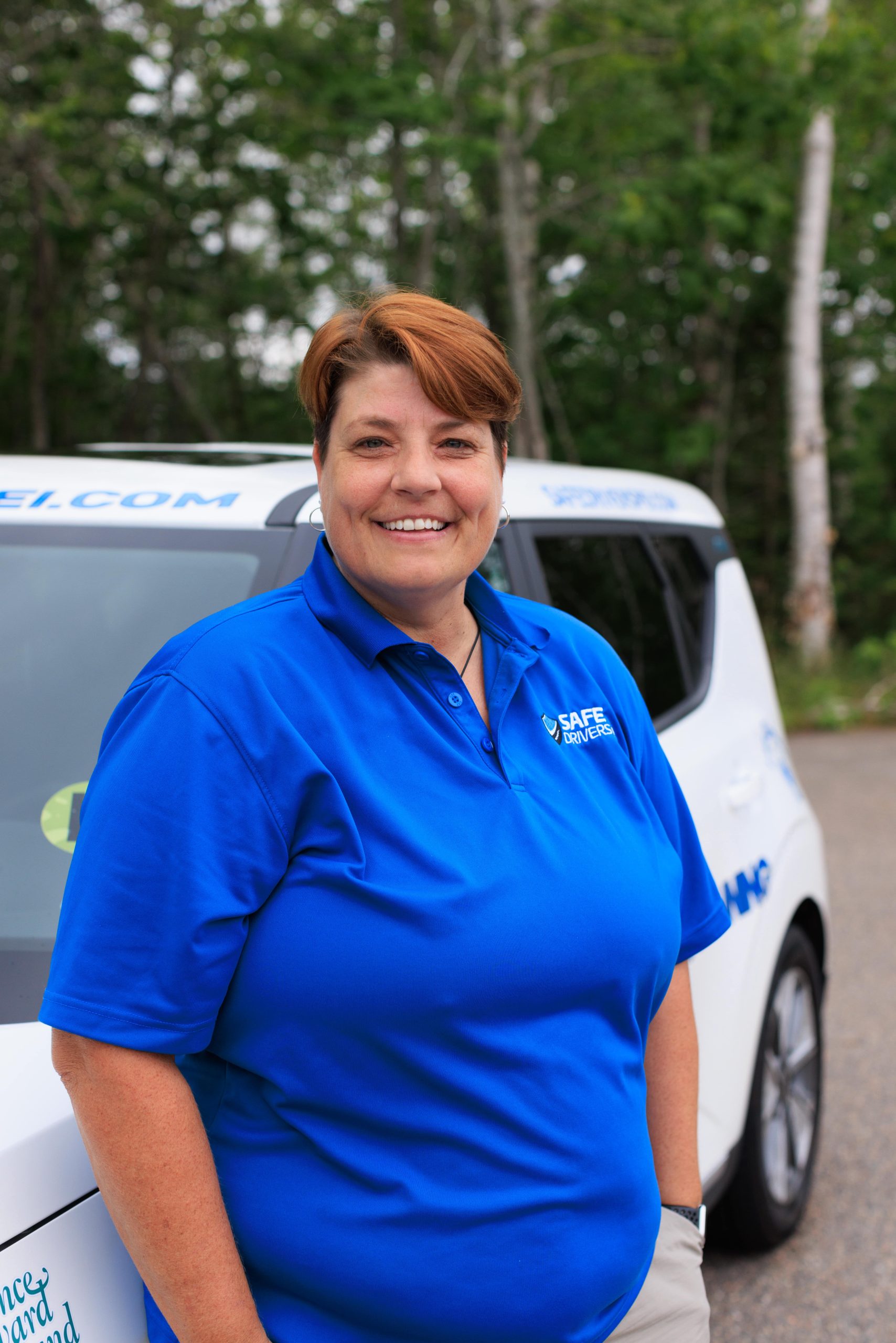 Driving Instructor – Charlottetown & Greater Area
Lee Ann has a passion for teaching new drivers! As a driving instructor for over two decades, Lee Ann has taught thousands of new drivers throughout her career. Lee Ann loves teaching people how to drive while making the safest new drivers possible with Safe Drivers PEI!
When not in a 'Safe Drivers' car, you may find her volunteering with one of several groups, playing recreational sports, or exploring the great outdoors on her ATV! Lee Ann resides in the greater Charlottetown area with her wife Jennifer, and regularly serves students from all Charlottetown area high schools.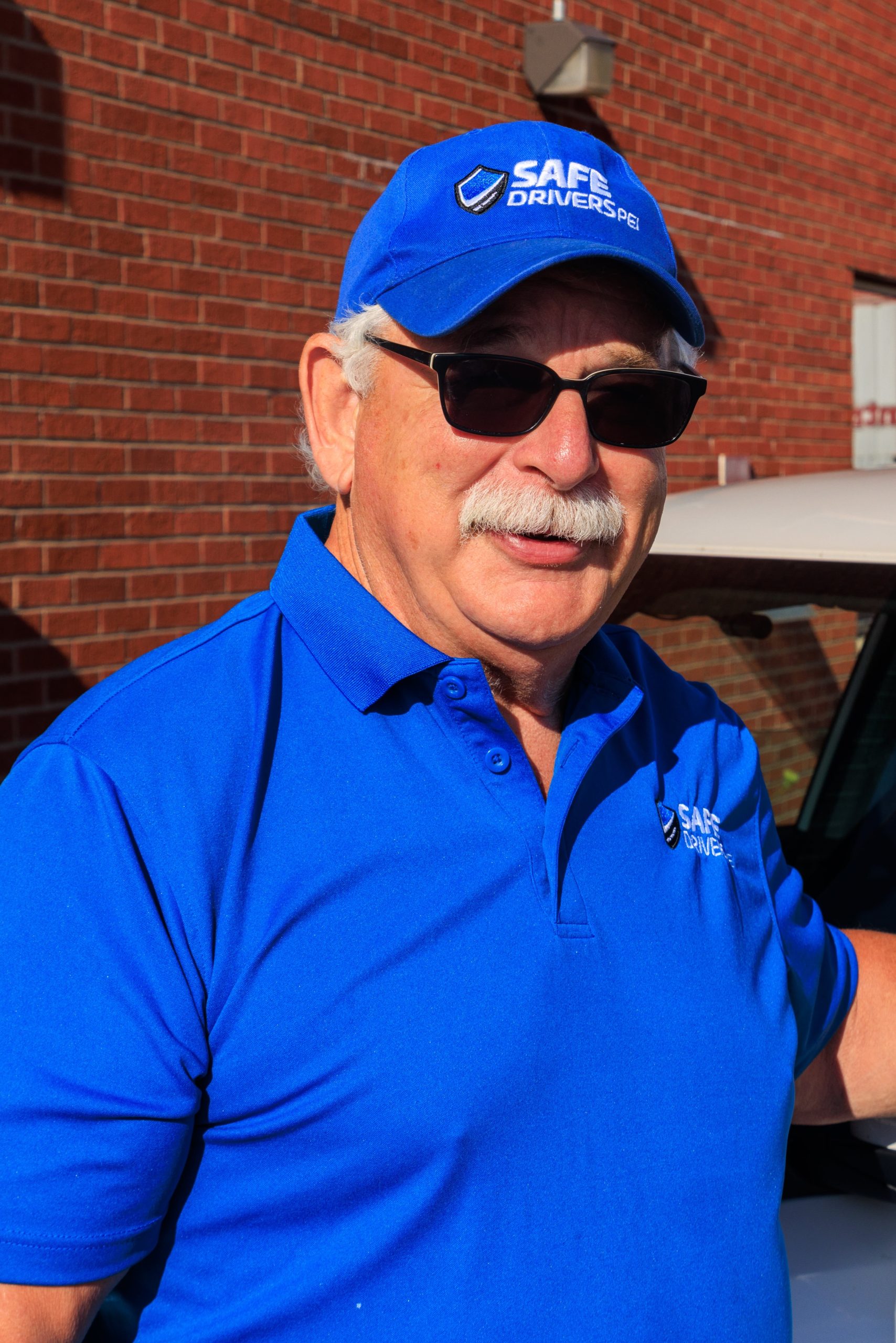 Driving Instructor – Summerside & Greater Area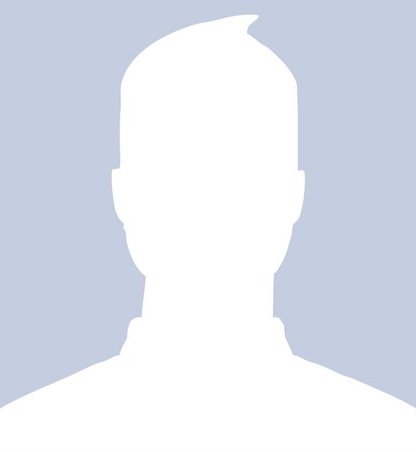 Driving Instructor – Summerside & Greater Area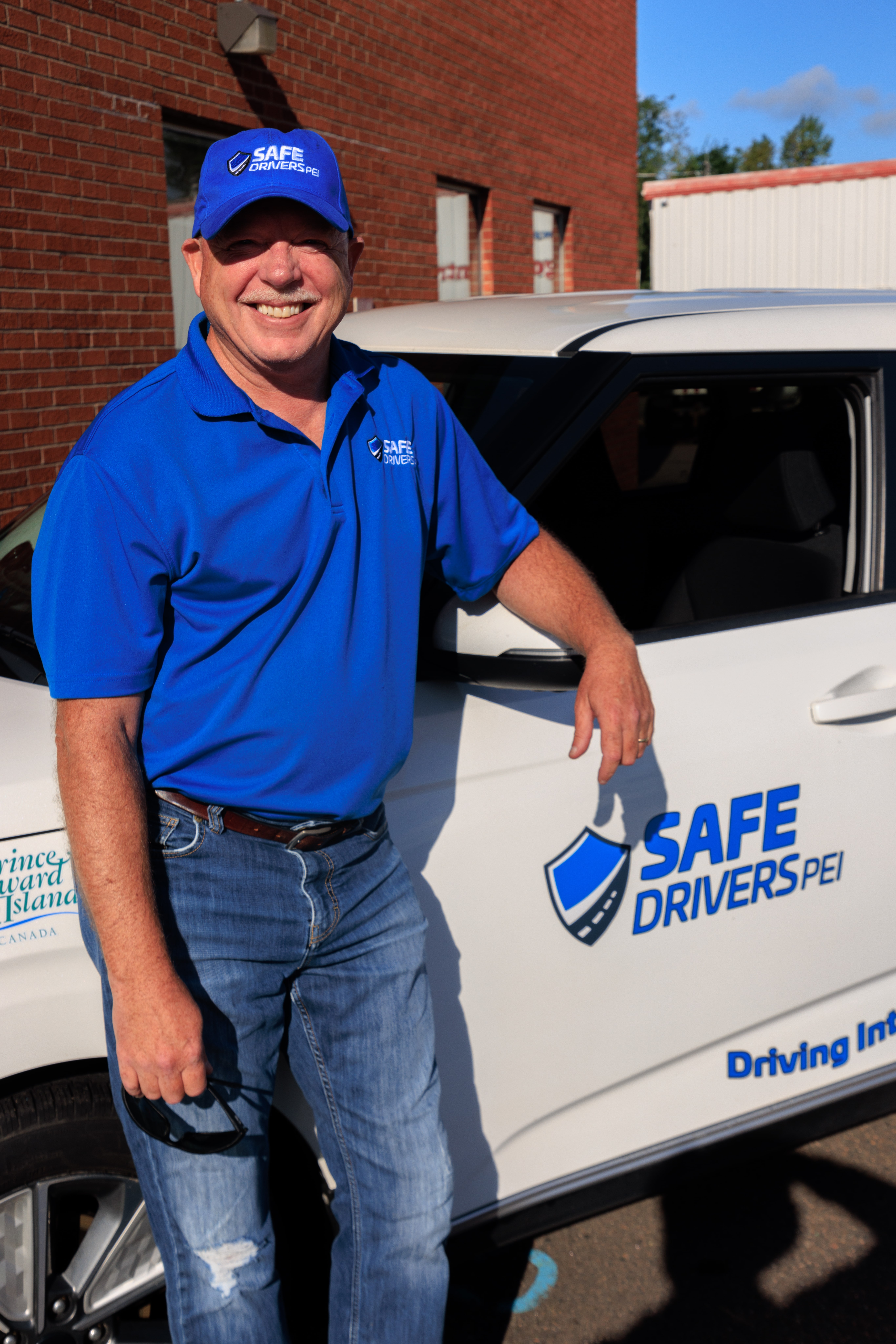 Driving Instructor – Summerside & Greater Area
A Newfoundlander at heart, David joined Safe Drivers PEI thanks to his love for teaching. Following a 20+ year career in the aerospace industry, David made a career change and became a certified driving instructor. Since becoming a driving instructor, David has trained hundreds of students from all backgrounds and of all ages.
David loves to golf and will probably beat you if you cross him on the greens! David also loves fishing, so he spends much of his spare time in the warmer months along a river or on a golf course. David resides in the Summerside area with his wife Bonnie and son Kyle.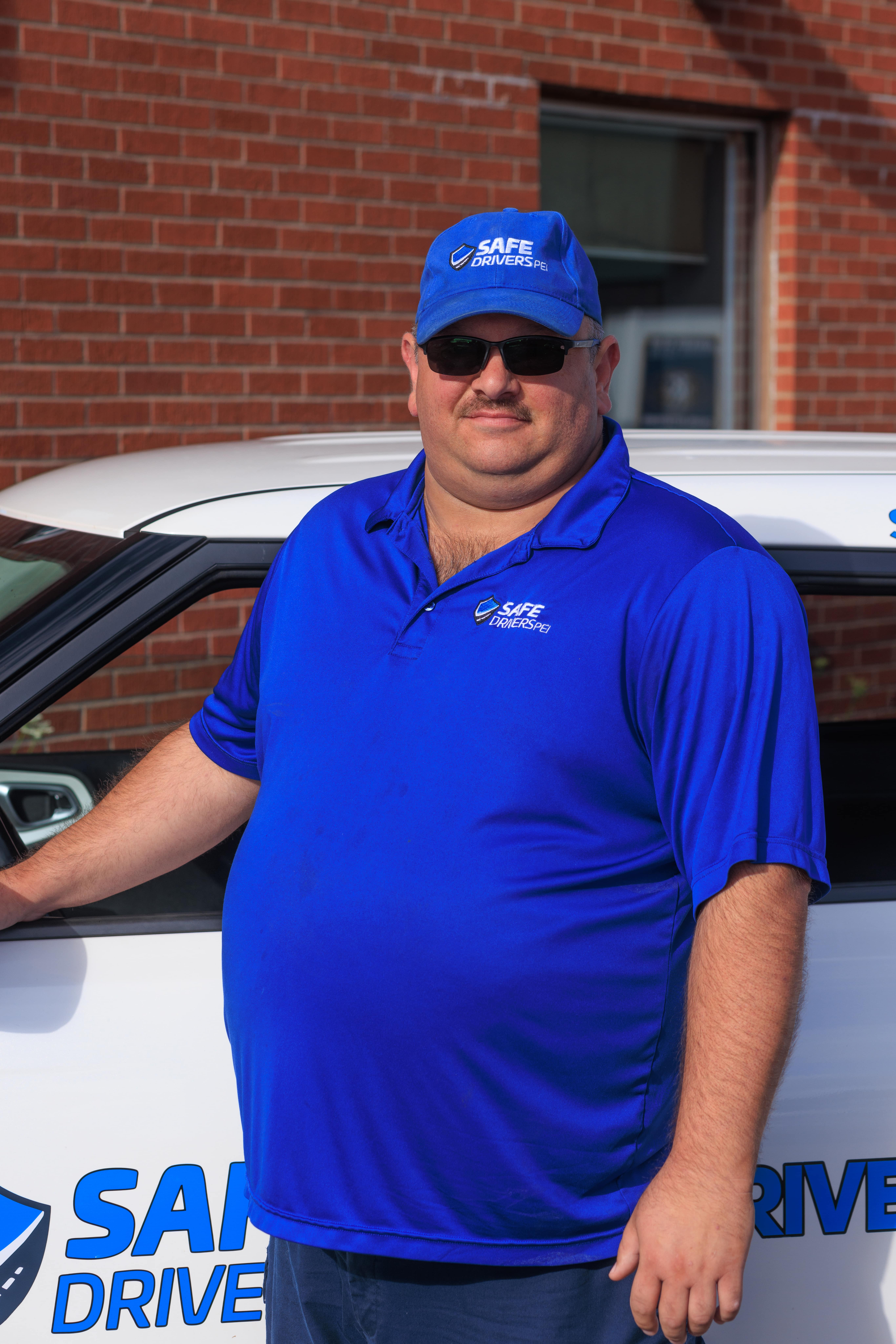 Driving Instructor – Summerside & West Prince
Michael has driven just about everything… From 18 wheelers and heavy equipment to limousines, it would be quicker to list what he hasn't driven! Michael fell in love with teaching people how to drive, and since joining the Safe Drivers PEI team has taught hundreds of students both in-car and in-class.
When he is not in a driver training vehicle, you may find Michael working for Canada Post, or relaxing with his wife Michelle and son logan at their home in the O'Leary area.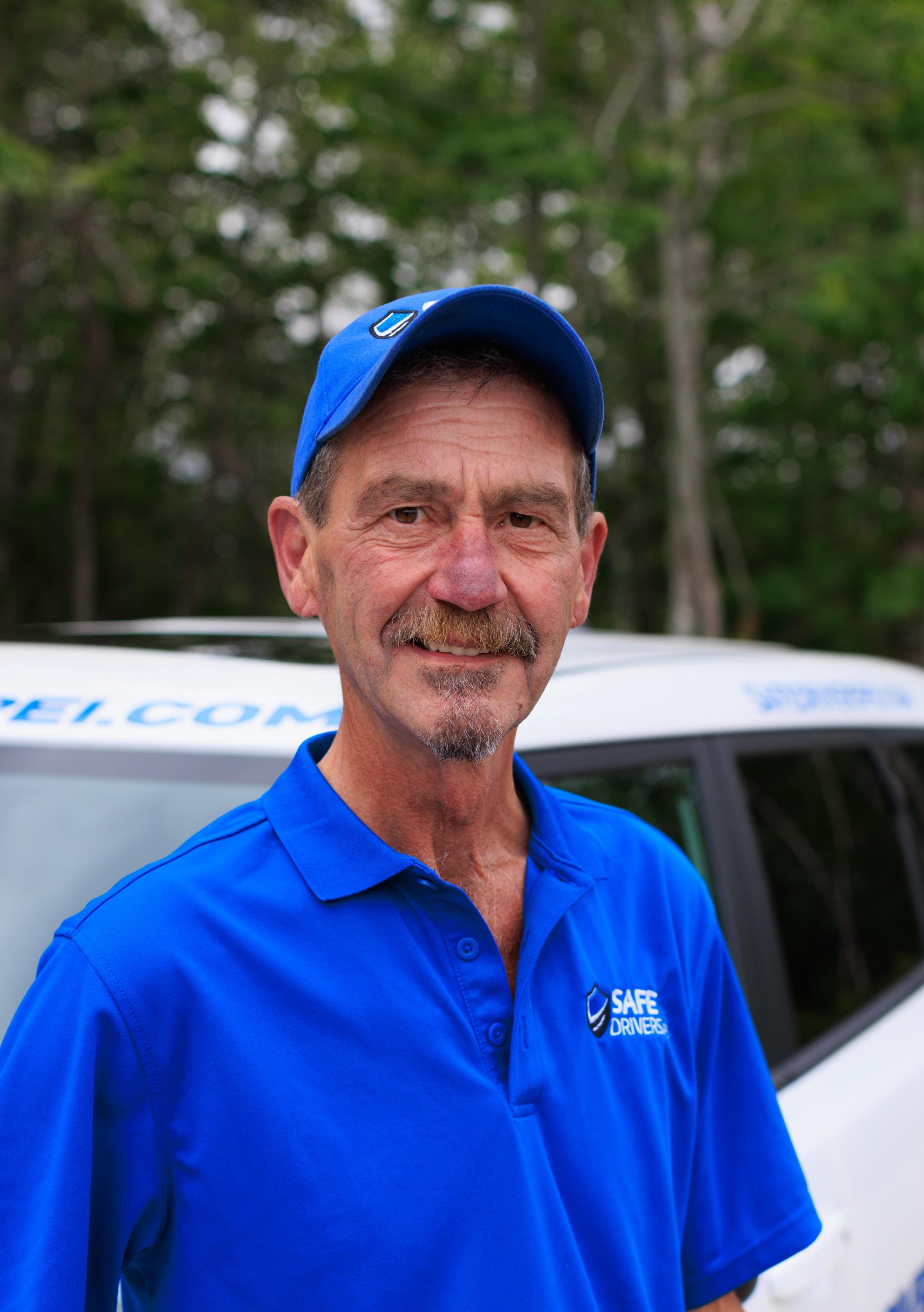 Driving Instructor – Montague & Greater Area
Walter moved to PEI from Alberta almost a decade ago and has been a driving instructor here ever since! Before moving to PEI, Walter worked as a school bus driving instructor in Alberta, putting his years of school bus driving experience to good use. Here on PEI, Walter continues to drive and instruct on school busses while also working in class 5 (private passenger) driver training.
When not at work, Walter enjoys cooking on the BBQ, or just relaxing the deck with his family. Walter resides in the Lorne Valley with his wife.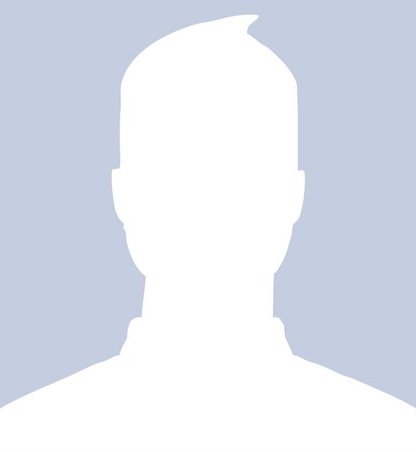 Driving Instructor – Montague & Greater Area
Brian loves the unique challenges presented when teaching new drivers! A certified teacher and automotive technician, Brian has spent almost two decades teaching island students in a classroom setting. As a certified automotive technician, teacher, and driving instructor, Brian brings a unique blend of experiences and knowledge to his lessons.
Brian is also an active volunteer firefighter and has seen firsthand what happens when drivers lack training, knowledge, or experience behind the wheel. When not teaching or responding to emergencies in eastern PEI, you may find Brian spending time with family or walking his dogs. Brian lives in the Montague area with his wife Charlene.