Experienced Driver Education Program
Safe Drivers PEI is a government certified driving school that offers Driver Education programs across PEI.
Our Driver Education Program packages include:
"Rules of the Road" written exam
25 Hours of In-classroom theory instruction
6 Hours of In-Car Observation
In-Car driving exam for the class 5 license (1 attempt, fee applies for additional testing)
10, 15, or 20 hours of in-Car training with a certified driving instructor. 
PEI Driver Education Program:
10 hours of in-car training with a certified driving instructor. 
PEI Driver Education Program PLUS:
14 hours of in-car training with a certified driving instructor.
PEI Driver Education Program PREMIUM: 
19 hours of in-car training with a certified driving instructor.
Throughout the program students will learn:
The Rules of The Road including:

Proper use and recognition of traffic control devices
Introduction to Federal, Provincial, and Federal driving regulations.
Interpretation of traffic situations, rules, and laws (formal and informal)

Driving Techniques including:

The use of basic vehicle controls
Space Management

Lane changing and merging

Parking techniques
Emergency situation and accident avoidance skills
As well as other important subjects such as:

Driver Behaviours and Responsibilities
Dangerous, Distracted, and Impaired Driving
The Laws of Physics
Vehicle Components
Who is this program for?
Also known as the Licensed Driver Education Program, this program was created for newcomers to PEI who have a driving license and driving experience in a country that does not have license reciprocity with PEI. For more information on license reciprocity click here. 
To qualify for certification under this program, students must be at least 19 years old with at least 2 years of driving experience in another country. Students must be able to demonstrate in-car skills that prove they posses driving experience. Newcomers to PEI who do not have significant driving experience should complete our New Driver Education Program. 
How long does this process take?
Students must finish the licensing process on PEI within 90 days of starting. However, students can finish the experienced driver education program much faster; for fastest completion, a student must be readily available for driving appointments and complete either the online or in-person theory portion soon after registering.
Why take an Experienced Driver Education Program?
Completing this program allows experienced drivers from non-reciprocity countries to receive an unrestricted class 5 license in PEI. Students that complete this program will not be restricted by the GDL system.
Drivers from non-reciprocity countries who do not complete our experienced driver education program must attend the Novice Driver for Newcomers Course, and pass both a written and driving exam at Access PEI. Following completion of those steps, the driver will receive a class 5 GDL stage 2 license. Drivers with a GDL stage 2 license are unable to obtain a commercial driving license (class 1, 3, etc…) for a period two years.
How much does the Drivers Education program cost?
The Safe Drivers PEI Driver Education program is available in three packages:
PEI Drivers Education Program: $699+hst
PEI Drivers Education Program Plus: $899+hst
PEI Drivers Education Program Premium: $1099+hst
A $300 payment is due when registering for a class session; the remaining balance is due as students complete driving time.
Are you ready to register?
Please visit our registration page and register for one of our PEI Driver Education Programs as an Adult student. After registerig, please contact us so we can complete verification of your foreign license.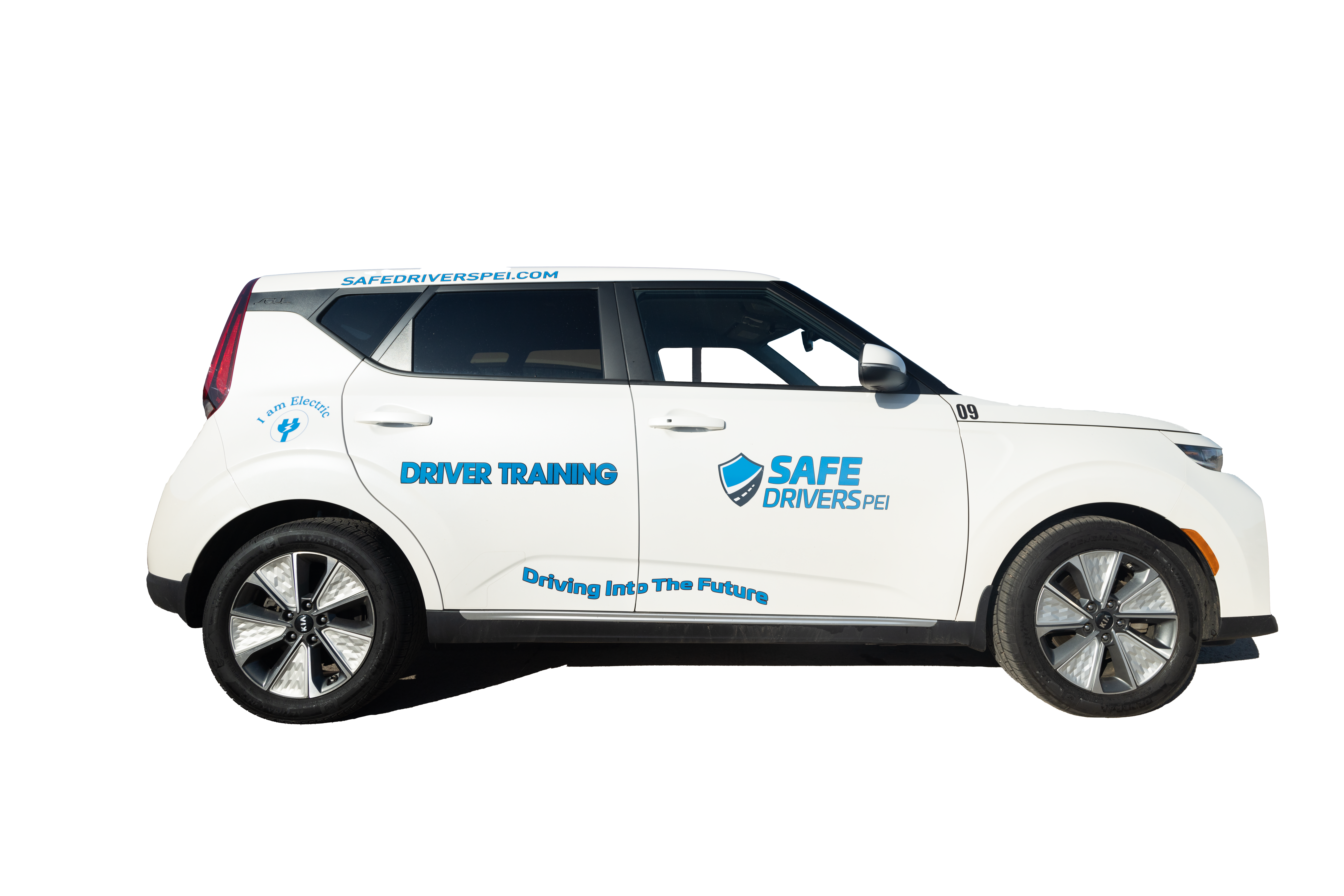 Safe Drivers PEI provides professional classroom instruction at various locations across Prince Edward Island. We use a combination of interactive lecture and group discussions to keep our class experience the best in the business! We also offer a comprehensive online learning option which can be completed on your own schedule! Safe Drivers PEI instructors are trained above the industry standard to ensure we provide the best service to our students! Our instructors complete many hours of theory, and in-car training before they are certified as driving instructors and driving examiners with Safe Drivers PEI and the PEI Department of Highway Safety.